Virtual Reality Headset Vr Shinecon 3d Movie Game Glasses VR Box Casque for 3.5-6.0 Inch Smartphone + VR Box 3.0 Remote Gamepad
$19.99
Compare
Description
Additional information
Description
Virtual Reality Headset Vr Shnecon 3d Movie Game Glasses VR Box Casque for 3.5-6.0 Inch Smartphone + VR Box 3.0 Remote Gamepad
3D Glasses:
VR SHINECON is a Newest Multifunction and high quality 3D glasses.
1.Detachable front cover design of Heat Sinking (this design is very important, because if you use the vr glasses more than 10 min , there will be some mist on the lens of glasses , the heat sinking is designed for anti-mist )
2.Pupil distance adjusting button. Object distance adjusting button.
3.Adsorption type switch.
4.The surface of this Shinecon VR is matte, it\'s NOT smooth, it provides you good 3D Virtual Reality Immersive experience at very cheap price
5.High quality adjustable strap
6.Radiation protection and Anti-blue light lenses
7.Super good structure design, better Immersive than comparably priced VR glasses.
7.Focus adjustment knob.
How to Use ?
1.Download and play test video:
Pls use a mobile phone to scan qr cose into the software download interface , according to choose to install 3d broadcast sowing APP phone system , download the test about whether or not split screen video and games and normal play .
2.How to use the device :
Gently open the adsorption type switch at the top , hold the mobile phone screen facing inwardly , gently touch scale adjustment card slot , place your phone , and then close the cover plate , if you find the picture is upside down , pls adjusting the direction of mobile phone .
3.The Lens adjustment function :
PD adjustment : Adjust the PD of lens.
Object distance adjustment : Object distance adjustment can adapt myopia , without wearing myupia lens .
Supported Smartphone Models:
For all 3.5\'-6\' smartphone ,Width less than 82mm, length less than 160mm
Bluetooth Remote Controller:
1.Built-in 185mA rechargeable lithium battery; Continuous work 40 hours
2.Bluetooth 3.0,Long distances for use, up to 2-10m/6.6-32.8feet long distances for use
3.Compatible with IOS, android, PC system; Can be used in mobile phones, tablet PC, computers
4.Be used as a remote controller to take photos or as a mobile phone tablet computer game controller gamepad
5.Micro connector Interface charger Not included
Play games, taking pictures, listening to music, VR resources, 3d games, e-books flip, omnipotent, universal bluetooth remote control handle.
TV box remote control, PC computer remote control, 3 d game controllers, wireless mouse, etc.
Support the iOS system, Android system, PC system.
Portable hanging hole design,it can hang on the key chain can be used as mobile phone, tablet PC timer.
Size: 7.3×3.1×1.3cm/2.9×1.2×0.5inch.
Package List:
1 x VR Shinecon 3D Virtual Reality Glasses
1 x Warranty Card
1 x User Manual
1 x Cleaning Cloth
1 x Sticker
1 x Bluetooth Controller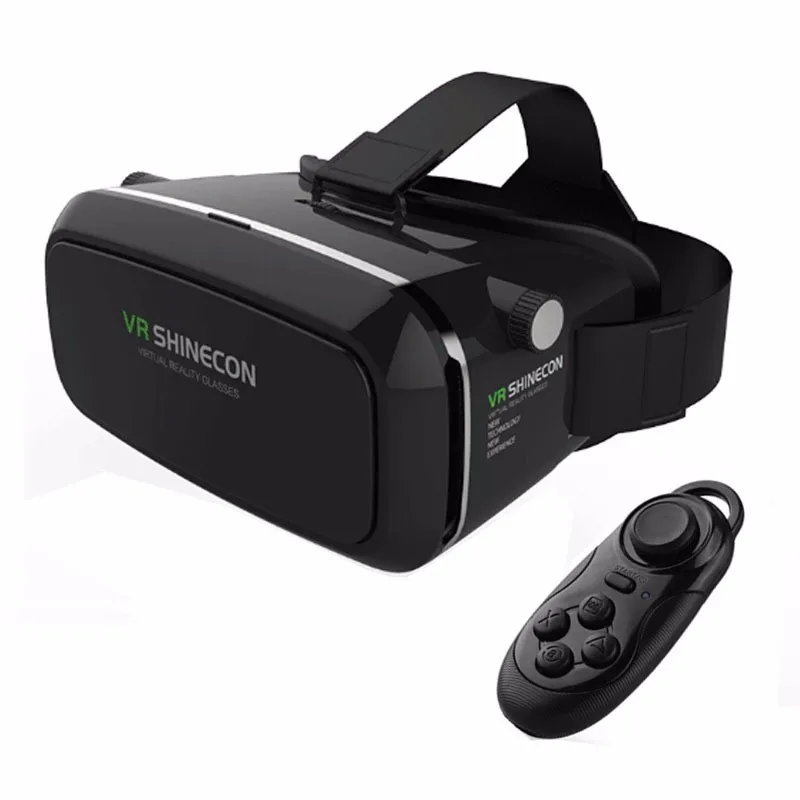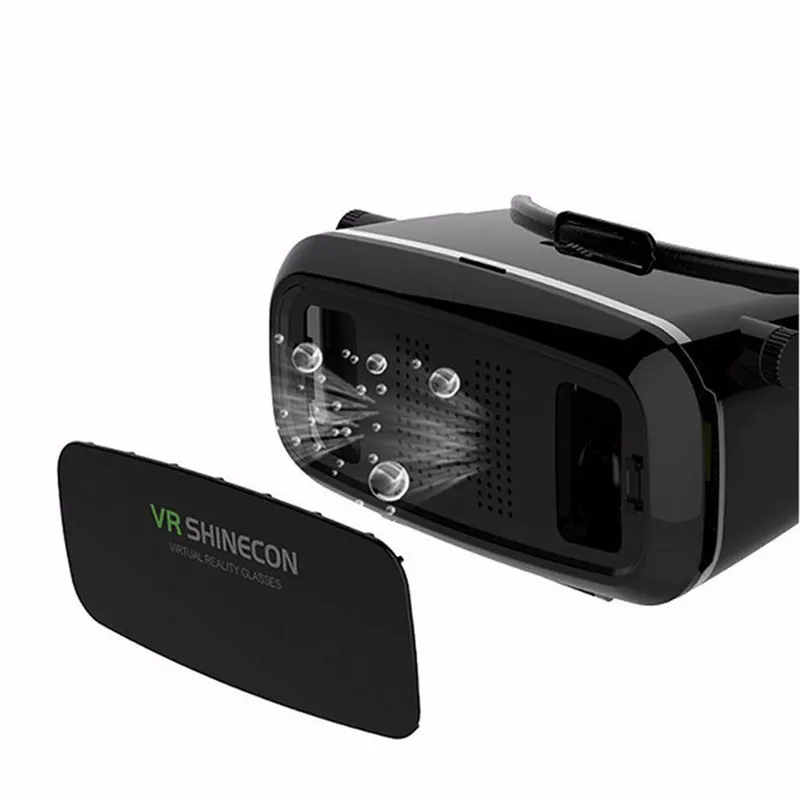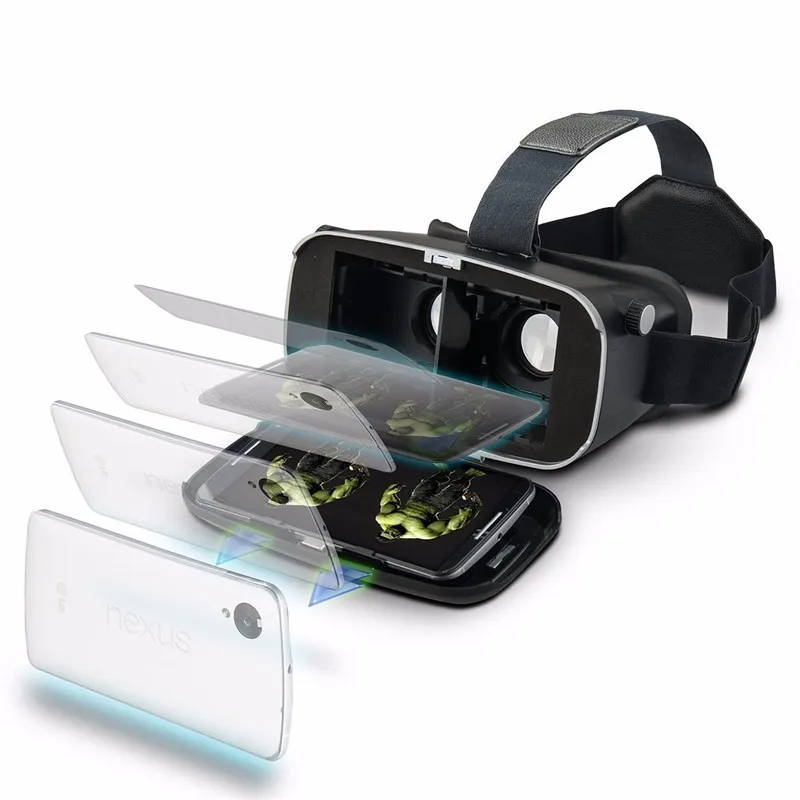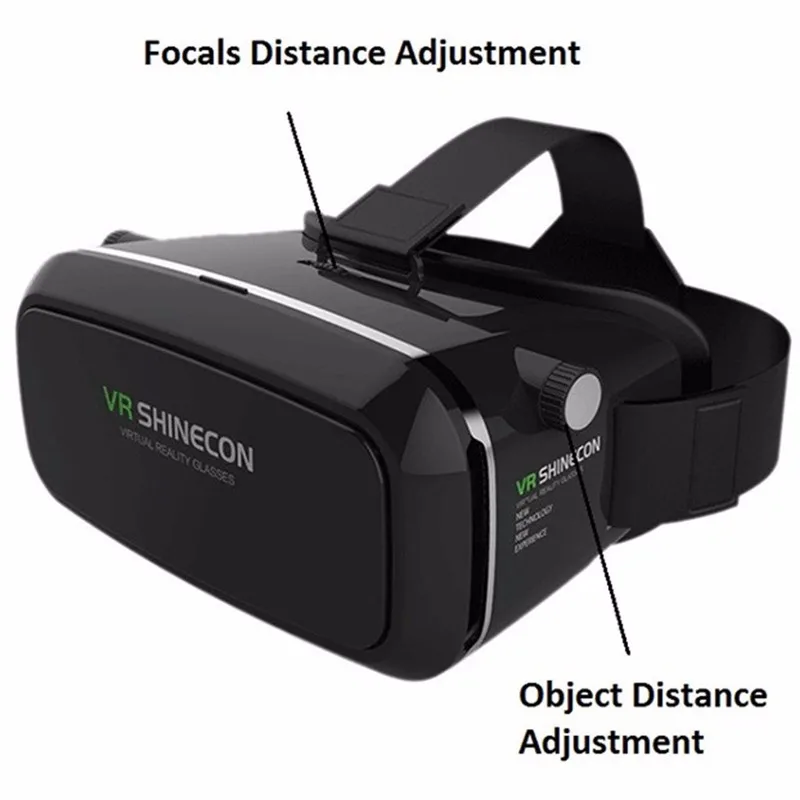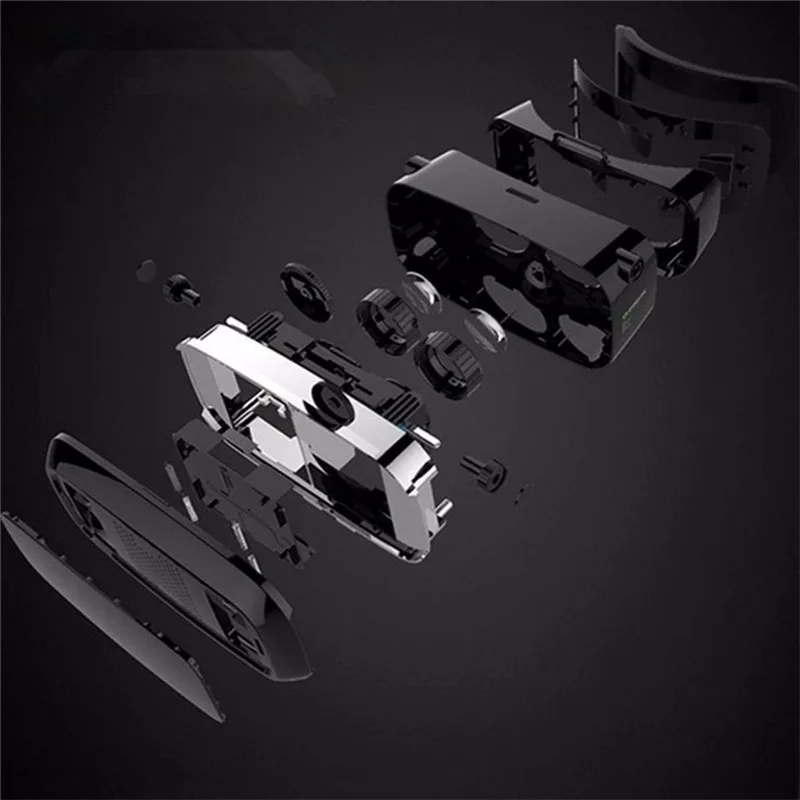 Additional information
| | |
| --- | --- |
| Sensor Type | vr shinecon 3d vr glasses |
| Product Type | vr shinecon realidade virtual 3d culos |
| Model 1 | For iphone 5 5s 5c se 5se 6 6s 7 plus 4.7 / 5.5 inch |
| Item | Virtual Reality Headset Vr Shinecon 3d Movie Game Glasses |
| Quality | 2016 New 100% Original OEM VR 3D Glasses |
| Gamepad | bluetooth Remote Gamepad for android ios mobile phone |
| Feature | VR iii realidad virtual 3 d glass casque |
| Style | Shinecon VR 3D Glasses Google Cardboard Headset Casque Head Mount |
| Glasses Type | 3D Glasses |
| All-in-one Virtual Reality Glasses | No |
| Type | vr shinecon 3d g zl k virtual reality bril |
| Package | No |
| Compatible Device | Smartphones |
| Viewing Experience | Immersive |
| 3D Glasses Type | Polarized |
| Model Number | vr shinecon 3d vr glasses |
| Model 2 | For Samsung galaxy s5 s6 s7 edge note 3 4 5 7 6.0 inch |