Bluetooth Smart Watch X6+ Curved Screen Smartwatch With Alarm Clock Camera Support SIM TF Card Facebook Twitter Relogios Smart
$41.69
Compare
Description
Additional information
Description
2016 New Arrived Teamyo Bluetooth Smart Watch X6+ Smartwatch For Apple iPhone
Android Phone With Camera Support SIM TF Card Facebook Whatsapp Twitter
NOTE: 1.Android devices can support all function in the description; BUT IOS only support Partial function. 2.There is no APK for iPhone, so four functions can't sync with iphone( 1. Anti-lost, 2. Messaging, 3. Notifier, 4. Remote Camera ), but all other function can use normally because no need to use app. 3.Sim Card only support 2G , do not compatible with 3G or 4G network. Main Feature: Screen:1.54 inch IPS Screen with 240*240 resolution; GSM Frequency :Support sim card GSM 850/900/1800/1900MHz,GPRS/EDGE; Battery:320mAH Lithium-ion polymer battery(100-120hrs standby mode); Features 1:Supports local call with built-in sim card and sync phone by bluetooth (fits to iphone ,android) Features 2:Bluetooth dail: After connect with your smart phone, can make/receive calls directly( fits to iphone ,android) Features 3:Sync smart phone's phonebook and call history;(fits to iphone ,android) Features 4:Sync calls: ring to remind you there is a calling from other on watch and can answer from it directl; ( fits to iphone ,android) Features 5:Sync SMS and Music: can read/send SMS, listen music from smart phone on watch directly (only fits to android) Features 6:Support Altimter,pedometer,thermometer,anti-lost Base specs:Inbuild Mic,Speaker,1.3 Camera,,G-Sensor; Sync through bluetooth :SMS,Twitter,Facebook,Whatsapp,News client information,System Settings information. Language Support : English / Franch / Polish / Spainish / Portuguese / Italian / German / Turkish / Russian / Arabic / Dutch / Vietnamese
Façade Specification

Size

45.6*41.3*12.5 mm

Appearance fish technology

Zn Ti alloy

Packing size

Color box: 107*92*80mm, Cartoon: 430*228*203mm

Weight

Net weight : 57 g ; Gross weight: 229 g

Hardware Specification:

Type

X6+ Smart Watch

Memory

128M+64M; Support max 32GB TF card

Display

1.54" inch IPS HD LCD; Resolution ratio; 240*240 pixel

Touch screen

OGS capacitive screen

Bluetooth

Ver. 3.0

Camera

0.3M;

Battery

300mAh ;

Stand by : More than 7days;

Use for : More than 2days

Acceleration sensor

Support:3D Acceleration, Step gauge analysis, Sedentary remind, Sleep monitoring, Anti lost, Remote picture.

G-sensor

Yes

Main function:

Phone function

GSM/GPRS 850/900/1800/1900;

Call ,hand free, call record, phone book

Bluetooth phone call

SMS

Local SMS

Phone SMS Bluetooth Synchronization

Entertainment

MP3, MP4

Bluetooth music playing

Phone calls reminding

Ring and shake

Clock display

3 sets of display clock, Free Switch

Two-way anti lost

Anti lost remind;

Two way search

Pedometer

Step motion meter, Calories calculation, Sports mileage records

Sedentary remind

Sedentary remind

Seep monitoring

Sleep monitoring

Photograph

Watch photos, Storage to the watch

Remote photos, Storage to the phone

Alarm clock

Yes

Calendar

Calendar, schedule sync

Stopwatch

Stopwatch

Calculator

Calculator

Bluetooth push

QQ, wechat, Twitter, Facebook,Whatsapp

SMS

News client information, System Settings information

Schedule, Synchronous remind

Time synchronization

Key points:

1. Hd display, High sensitive capacitive touch screen, perfect match technology

2. Style, Florid, Colorful, Classics. Free switch

3. Pone function: Make phone call directly from the smart watch, including answering and dial-up. SIM slot, support make calls by Bluetooth or smart watch

4. The lost function: Seek mobile phone; Two-way anti lost

5. Sync function: QQ. wechat, Twitter, Facebook, time, schedule, read message or news

6. Entertainment: MP3, MP4, Camera.

7. Sport health, pedometer, Sedentary remind, sleep monitoring

8. Self-Timer: Take photos by smart watch or use smart watch control the phone and take photos
APP Download:
Main Function:
More Detail about X6+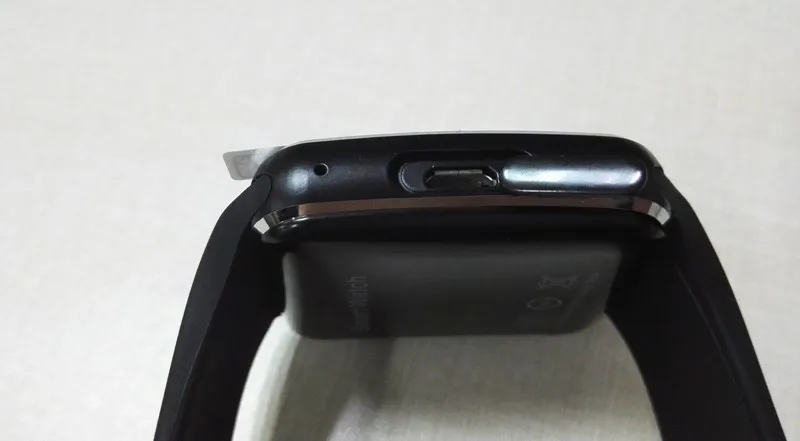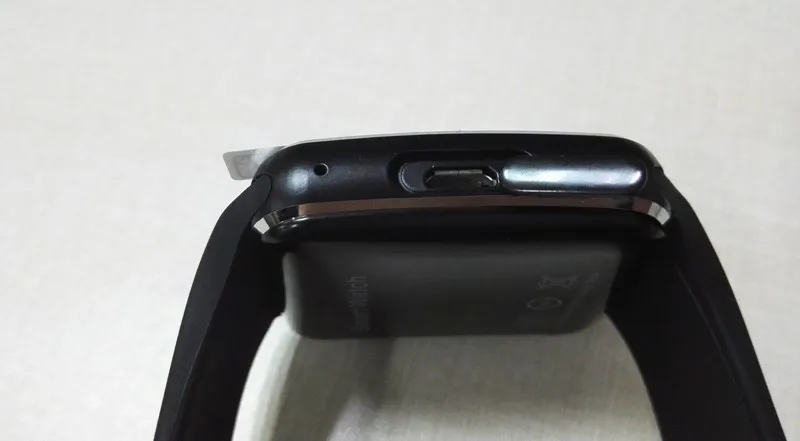 > 1 x TEAMYO X6+ Smart watch
> 1 x Cable
> 1 x User Manual
Smart Watch Phone
User Guide
Please read the manual before use.
1. Safety Warning
u The information in this document won't be modified or extended in accordance with any notice. <0}
u The watch should be charging 2 hours at least before use.
Security Code
u The original code is 1122,this code can prevent your watch in use by others without your permission.
u Please change the original code to insure your personal information safe.
2.Product details:
2.1 Product details
Power button: Power On/Off: Awaken/turn off screen Back to main menu
USB port:Charging/Data
Touch screen: each function (main menu) will be shown and displayed on capacitive touch screen.
2.2 Products quick into
You can enter into next page by sliding screen to the left, and return to last page by sliding screen right;enter into the notice board after sliding from up to down, and return to main mean from down to up.It is will be in mistake for a click if the drag distance too short.
2.3 Clock Display
Setting method:
Method 1: Power on,when the phone in clock mode,please click middle screen 3 seconds and set different clock interfaces if you like.
Method 2:Power on,Main menu: setting–phone setting–standby menu display — unlock selection,choose the clock mode if you like.
2.4 Product theme settings
Setting method:
Main menu: Theme setting,choose the theme if you like.
2. Product quick use
3.1 Download the Sync software.
Scan QR code
, down load the APP which can match your android phone.This APP only use for the Sync between watch and phone, will not take your phone GPRS.
If you already download the related softwares,please check the version and use the newest related softwares in order to ensure all function normal use.Please update the software when it has new one.
3.2 Install and use the Sync software
Android Application installation:
Please install the android application in your smart phone. You can storage it into your phone memory or install by Sync assistant.
Android application usage (already installed)
(Smart phone) Setting — Accessibility—Enter into Bluetooth notice(service),enabled this service. ( please choose "sure" when shown a warning notices ) the application runs on the background automatically and sync function will be switched on as below:
Language Support : English / Franch / Polish / Spainish / Portuguese / Italian / German / Turkish / Russian / Arabic / Dutch / Vietnamese
Additional information
| | |
| --- | --- |
| Brand Name | mijobs |
| Type | X6+ Smart Watch |
| Case Material | Alloy |
| CPU Model | MTK6260A |
| SIM Card Available | Yes |
| RAM | <128MB |
| Compatibility | All Compatible |
| System | Android OS |
| Dimension | 45.6*41.3*12.5 mm |
| GPS | No |
| Memory | 128M+64M, Support max 32GB TF card |
| Display | 1.54 inch IPS HD LCD Curved Screen |
| Bluetooth | Bluetooth 4.0 |
| Resolution ratio | 240*240 pixel |
| Smartwatch G-sensor | Yes |
| Network | GSM/GPRS 850/900/1800/1900 |
| Functions | Alarm clock/Calendar/Stopwatch/Twitter/Facebook/Whatsapp/Camera |
| Waterproof Grade | Life Waterproof |
| Application Age Group | Adult |
| Function | Answer Call,Remote Control,Dial Call,Alarm Clock,Passometer,Message Reminder,Sleep Tracker,Call Reminder,Fitness Tracker |
| Screen Size | 1.54 inch |
| Band Detachable | No |
| APP Download Available | No |
| ROM | 128mb |
| Language | French,Italian,Russian,Spanish,Polish,Portuguese,Turkish,English,German,Other |
| Band Material | Silica Gel |
| Style | Fashion |
| Screen Shape | Square |
| Battery Capacity | 220-300mAh |
| Multiple Dials | Yes |
| Network Mode | 2G |
| Battery Detachable | Yes |
| Mechanism | Yes |
| CPU Manufacturer | Mediatek |
| Resolution | 240*240 pixel |
| Camera | 0.3MP |
| Movement Type | Electronic |
| OS | Android 4.3 OS, IOS 7.0 or above |