6pcs/lot 3D Printer Mechanical limit switch module endstop v1.2 3D end stop for RepRap Prusa Mendel
$9.50
Compare
Description
Additional information
Description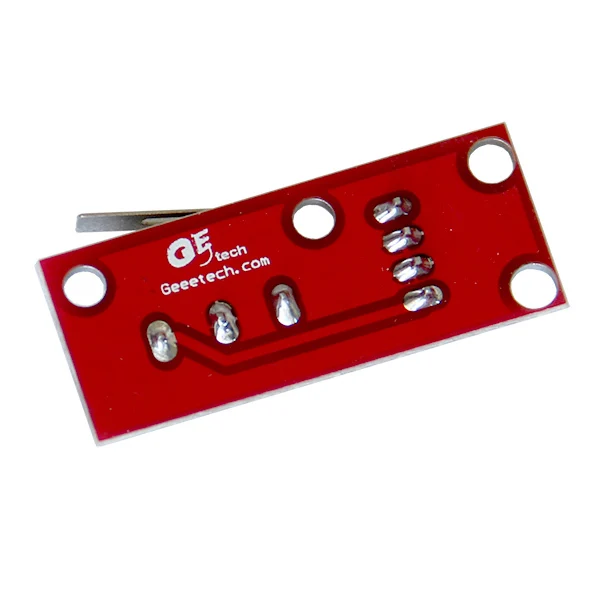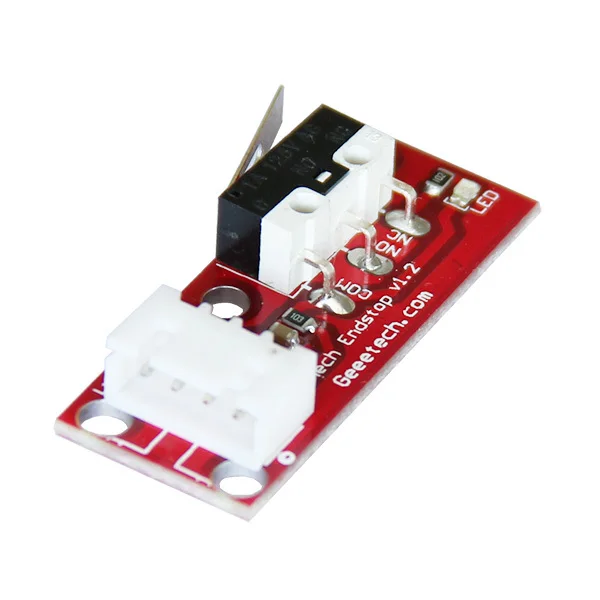 Description:
The mechanical endstop uses a lever switch to detect when it is activated. The switch is wired up so that when activated, it pulls the signal to LOW. There is also an LED on the board that will light up when the switch is activated.It uses a standard 4 pin .100″ pitch header and accepts a standard, old-style CD-ROM audio connector cable.
Package List:
6 x Mechanical endstop
you may also like these:
Geeetech New Product ! StepStick DRV8825 Stepper Driver Pololu-Reprap 4layer PCB for 3D Printer Sanguinololu Prusa
US$ 10.00/piece
Geeetech New RepRap StepStick Pololu A4988 stepper motor driver for Sanguinololu,Arduino Mega RAMPS
US$ 5.00/piece
Geeetech 6 Channels RF Wireless Relay Remote Control module
US$ 27.00/piece
3D printer accessories Aluminum 0.5mm Nozzle for Reprap Hotend(hot end) !!
US$ 7.50/piece
Geeetech Color Recognition Sensor TCS230 Module Detector for MCU/AVR
US$ 10.00/piece
5PCS/LOT Geeetech Budaschnozzle 2.0 Teflon PTFE tube tubing pipe for 1.75mm filament of 3D Printer Reprap hotend extruder
US$ 20.00/lot
pieces / lot
Geeetech10pcs LM2596 DC Power Down Adjustable Supply Module
US$ 29.50/piece
Geeetech Tiny PIR Motion sensor module for your Experiment
US$ 7.50/piece