Description
3D Printer Control Board Mega 2560 r3 Motherboard / MKS Gen V1.2 RepRap Ramps1.4 Compatible with USB Cable
Features Benefits:
1, 2560 and ramps1.4 set on a board, to solve complicated Ramps1.4 combination of interfaces, the problem of failure prone. 2, replace the motor drive, drive and support 4988 8825 drive. 3, the circuit board with high-quality 4-layer, heat and made a special optimization; ramps are 2 shelves. 4, using high-quality MOSFET, and better heat dissipation. 5, using a dedicated power chip, support 12V-24V power input, the voltage converter chip to solve the heat problem Ramps. 6, can accept 24V input power under the same system can be hot-bed current is reduced to 1/4, an effective solution to the hot bed MOS pipe heat problems. 7, the firmware can use open source firmware Marlin, ramps1.4 identical configuration and can directly replace Ramps1.4. 8, can be directly connected to the control panel and 12864LCD Ramps1.4,2004LCD control panel. 9, reserved for motor pulse and direction output ports for easy plug-in high-current To add a large current (eg 2A, 5A) motor drive circuit. 10, reserved Ramps1.4 on Servos, AUX-1, AUX-2 interface that provides three 5V output, three 12V outputs. 11, the size :143*84*12mm Shipping list: 1 X MKS Gen V1.2
1XUSB Cable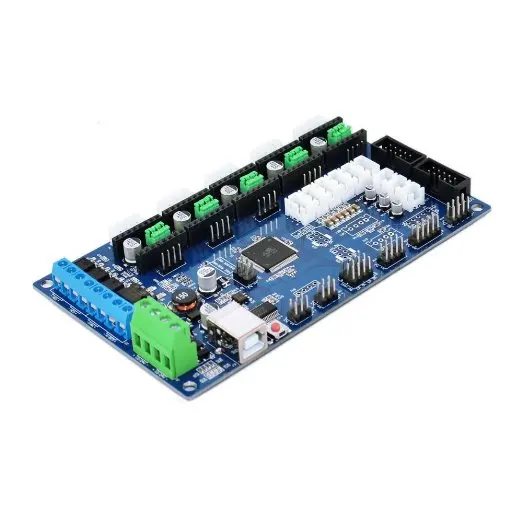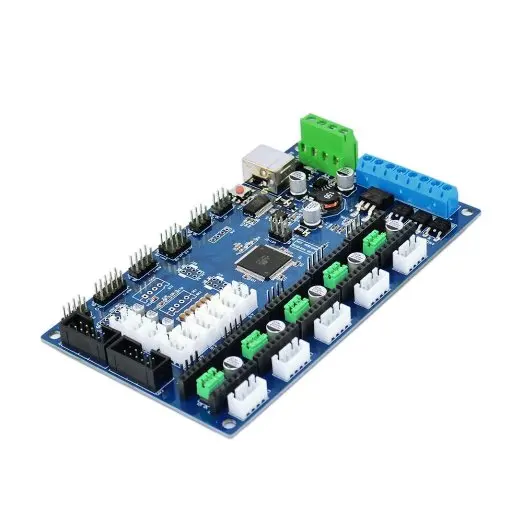 To Dear Buyers
1.Orders which are less than $7 , CAN NOT BR TRACKED , if need to track it online , pls choose post or Singapore Post with extra shipping cost.
2.Orders that are over $ 30 , we are glad to offer a small handly kti-resisitor kit as a gift which included 10pcs of each value :200R.330R.1K.2K.5.1K.10K.10 100R.100K.
3.If you need a large quantity of products.Please check out the following contact information to contact me.We will give you the catalog of our sale.And give you the nice price.
Whatsapp:+8615914047480